14 Aug
5 Great Canadian Cottages that Look Like They're Right Out of a Fairytale
Once upon a time, in a land called Canada, there were some storybook cottages that real people could actually visit, rent, or live in. Seriously!  We hunted down some great Canadian cottages that look like they came right out of a fairy tale. Here are the top five fairy-tale cottages that you really have to see to believe.
Three Story Treehouse: British Columbia is known for it's gorgeous landscapes, making it the perfect place for a mythical treehouse in the middle of the forest. This three-storey British Columbia Treehouse is not like any other. This magnificent treehouse's claim to fame is that its the tallest in British Columbia. We love how the architecture makes the tree house blend into its forest setting.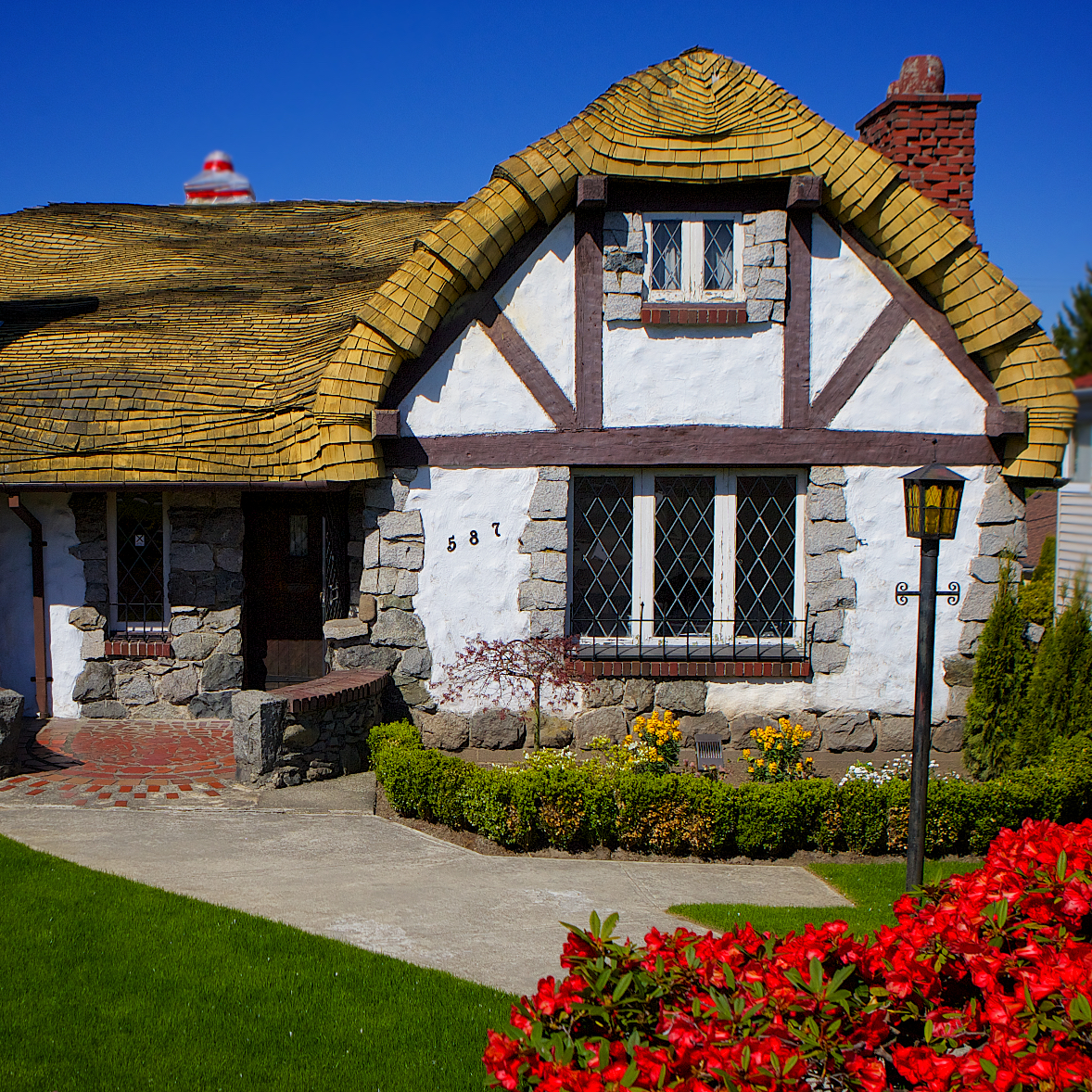 Vancouver Hobbit House: Ever dream of living in a home that looks like it came right out of a storybook? This beautifully-built home in Vancouver, BC is that and more. This quaint little abode, often called The Hobbit House, has golden curved shingles and a romantic, cozy style that makes it look like it was snatched right out of a Brothers Grimm picture book. This home was built in 1940 by Brenton T. Lea who drew his inspiration for the home from the story Hansel and Gretel. The home is considered a landmark and is listed as one of Vancouver's heritage buildings.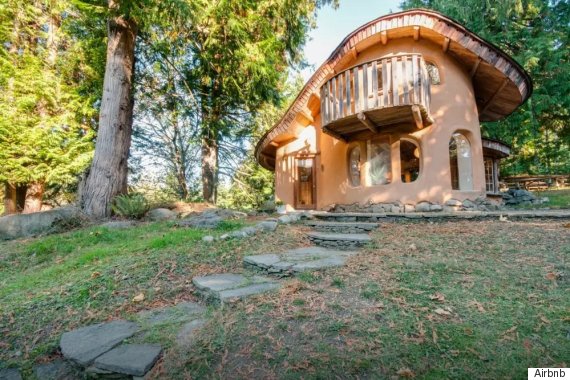 The Cob Cottage: No, this is not Smurfette's cottage. This fanciful cabin is located on Mayne Island in beautiful British Columbia and is the fourth most "wish listed" rental on Airbnb. This unique lodge is nicknamed the Cob Cottage and sits on a gorgeous rural property with orchards, gardens, and even sheep. This cob home's unique, architecture makes it look like it look it was designed by cartoon animators. A one bedroom, one bathroom home, The Cob is only a short boat ride to Vancouver. The interior of the home is well coordinated with its exterior, featuring rustic beams and a whimisical centre staircase.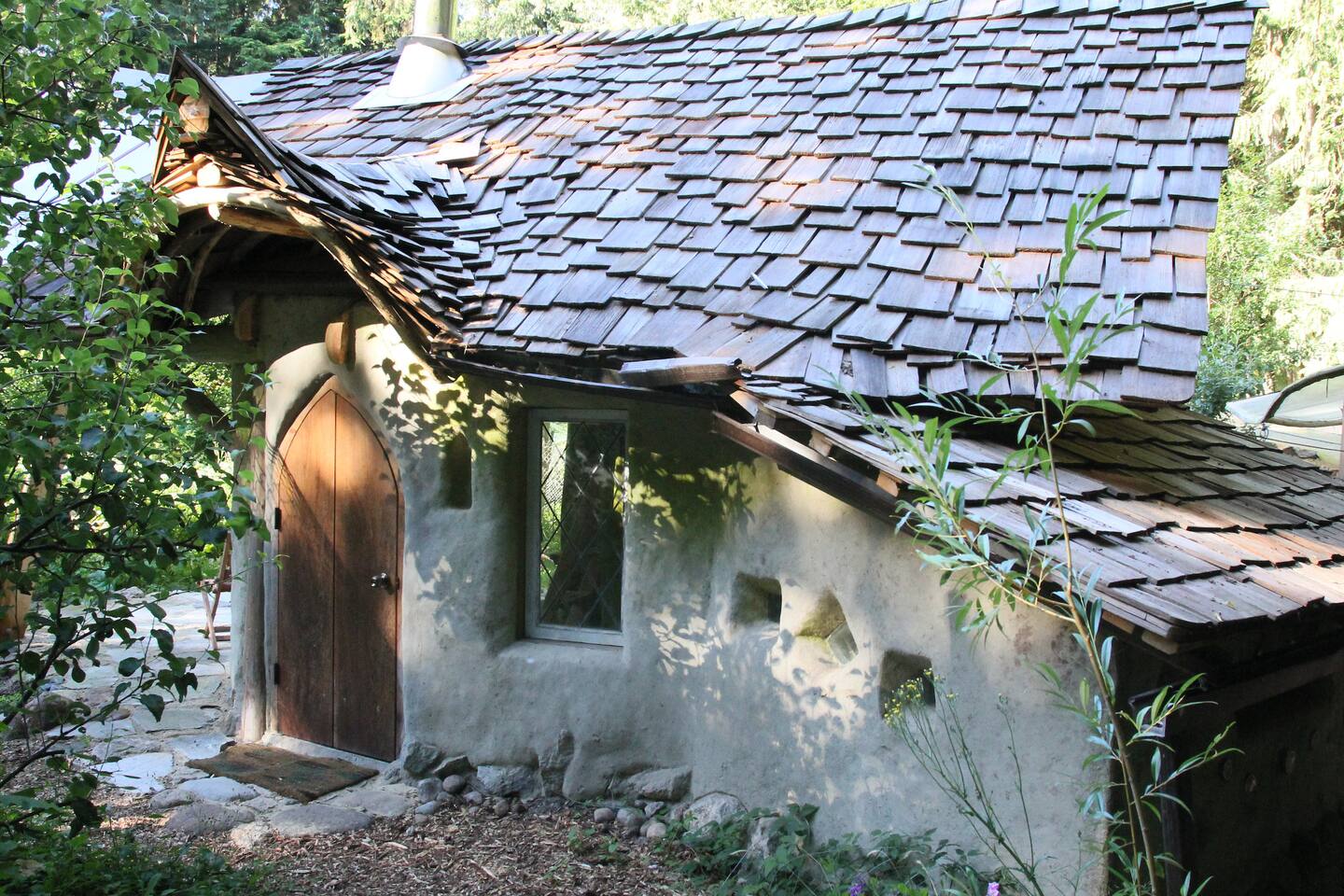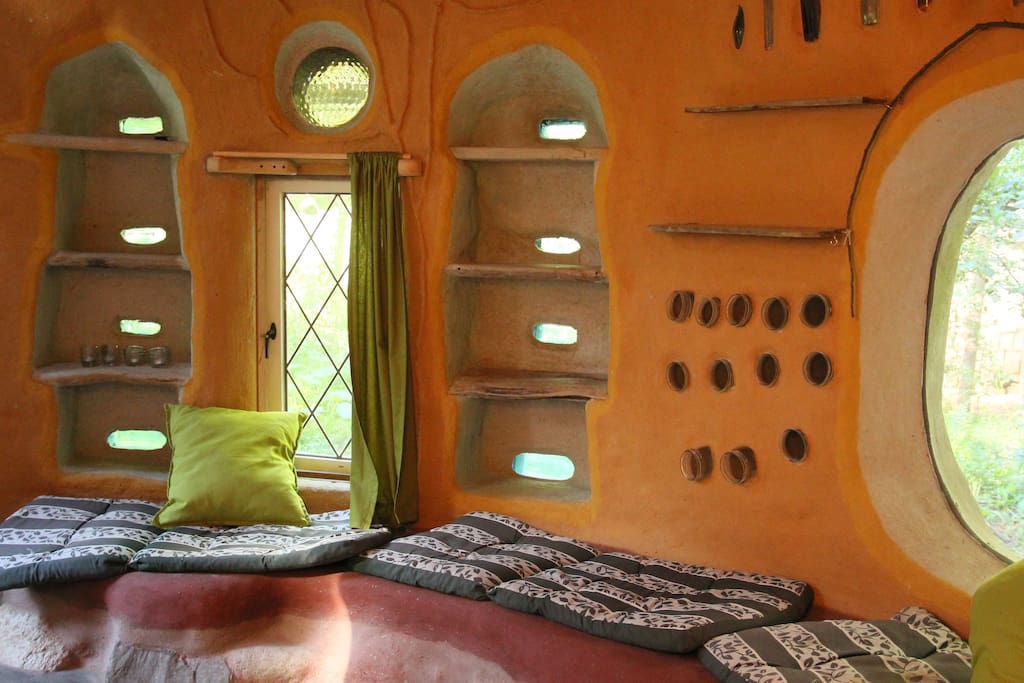 Dreamy Farm: This Rolling Earth Farm Cob Villa is super dreamy. The cute cob cottage in British Columbia is not only made from 80% recycled, sustainable material, but it has an enchanting exterior that has you expecting the seven dwarves to emerge from the front door at any moment. This one bedroom, one bathroom home is also available for rent where you can escape to the your own little dreamland for a few days!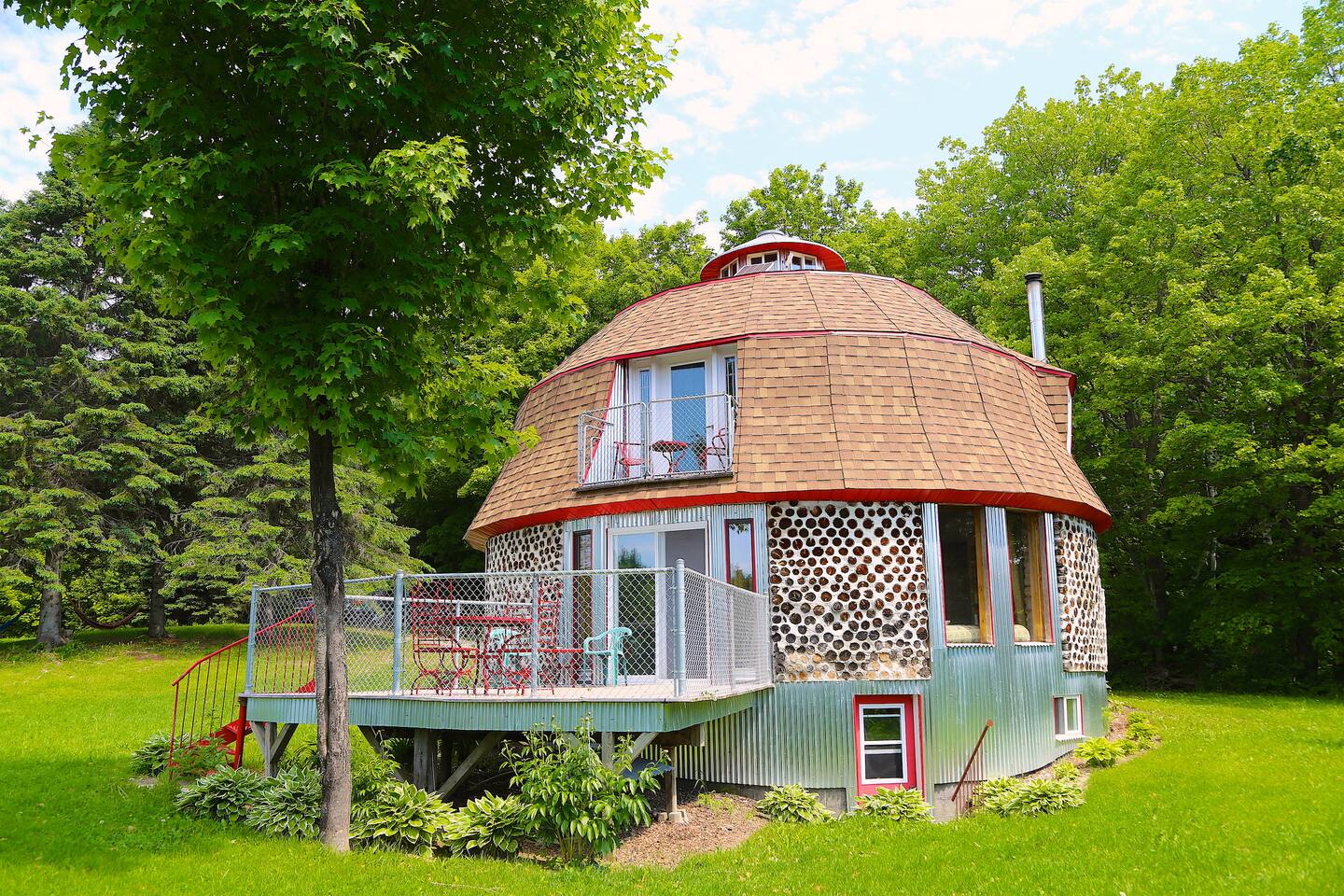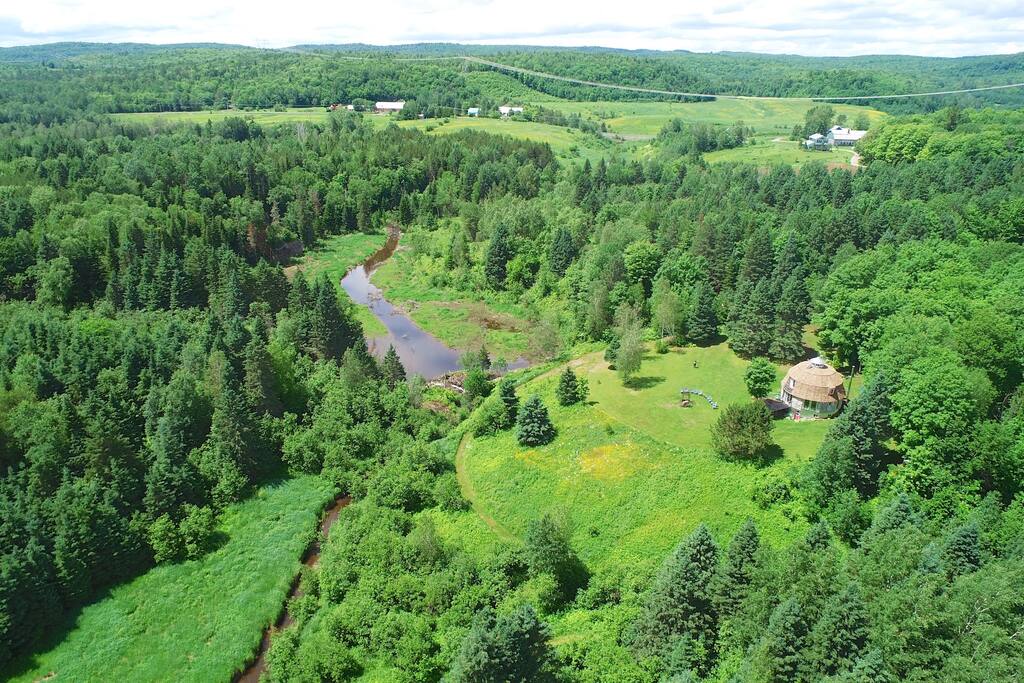 Storybook Cabin: This Quebec cottage is nick-named La Rotonde. This charming home may look snug, but it can actually hold up to 16 people. The round architecture and stone exterior helps create an idyllic atmosphere that takes you back to childhood days of make believe. The home is situated in the beautiful Mauricie region, surrounded by breathtaking nature. Fortunately, this home is also available for rent on Airbnb.